PC Makers Corp. is located in Naples, Florida, United States. PC Makers Corp. provides IT network, web hosting, web application and managed IT services.
The experience of our Certified Network Engineers and Technicians, combined with our strategic partnerships, allows us the ability to competently evaluate all of your organization's IT needs and design effective IT Solutions.
Our Mission
To deliver effective Business IT Solutions or IT Solutions to meet your specific business needs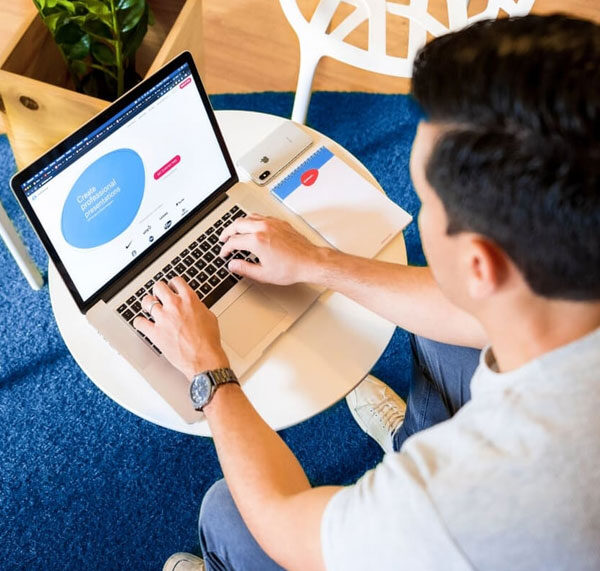 Major List of our Services that we deliver to our clients
The experience of our Certified Network Engineers and Technicians, combined with our strategic partnerships, allows us the ability to competently evaluate all of your organization's IT needs and design effective IT Solutions
Designed to reduce your costs, increase your productivity and mitigate your business risks, our cost-effective Business IT Solutions accelerate the attainment of your business goals through technology
What our clients say about our services

Debbie Ritter
To Whom It May Concern:
I am writing to recommend PC Makers to anyone seeking a competent, trustworthy computer service company. Since 2005 PC Makers has service our company with all our computer needs. From building a computer to yearly tune ups, Humberto has the combination of computer knowledge and experience to keep your computer running for many years. His professional ethics are superb!
Office Manager Rembrandt Painting Inc.
July 3, 2012

Christine LoVecchio
To Whom It May Concern:
I am writing to provide a reference for Humberto Martin who is the owner of PC Makers.
Umberto is capable of completing the simplest software/hardware problems to wiring and net working our entire company.
We have known and worked closely with Umberto since 2008. He has suggested, with great success, better and more efficient ways of doing business in our design firm. He is always available by phone and does his utmost to help us whenever we are having IT problems.
We highly recommend him with confidence for any type of business needing his services.
Office Manager
June 25, 2012

Steven Hovland
To whom it may concern,
Humberto Martin has worked for my company for over 5 years. He has always been quick to respond, knowledgeable, and has sincerely cared about our well-being. He handles all our computer problems as if they were his own. I would highly recommend him to anyone who needs his service.
Hovland REAL ESTATE
July 2, 2012

Kevin Kaulbars
To Whom It May Concern:
Humberto Martin has been our network and computer technician. He is always able to quickly fix any problem we have as well as offer solutions for our ever changing and growing company.
Currently we are going through some major revamps in our office situation and computer network configurations and Humberto has been with us every step of the way. He is very knowledgeable and also very easy to work with.
I would gladly recommend Humberto to anyone looking for a true professional in computer systems and computer networking. He is reliable, honest and a pleasure to work with.
Green Effex
July 6, 2012

Home Mokemey
It is my pleasure to recommend the services of PC Makers Corporation. Since 2007, our company has worked directly with Humberto Martin, the Senior Network Engineer at PC Makers Corporation on numerous IT projects. When our server was compromised last month, we didn't hesitate to contact PC Makers Corporation. We knew their customer support reputation and high level of technical knowledge would get us through this difficult time. Even with most of Humberto's time spent transferring the backups to the new dedicated server, setting up the server, checking and testing and ensuring that everything had transferred to the new server, Humberto meticulously restored our system in less than one week. Without his expertise and attention to detail, we would have lost crucial information and company operations would have stopped.
I feel confident in recommending PC Makers Corporation's IT Services. They are not only thorough, but also easy to work with and always willing to take the time to discuss our concerns and respond to any questions. PC Makers Corporation offers top-notch quality, service and rates. We are always pleased with their work.
Please consider PC Makers Corporation for all your IT needs. I highly recommend them and look forward to working with them again.
If you have further questions, please feel free to contact me.
Rhona McKeaney Administration Operation
June 22, 2012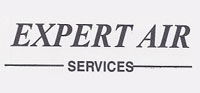 Edwin E Kruse
I wholeheartedly recommend Humberto Martin and PC Makers Corp. for all of your computer needs. Humberto has been servicing our network computers since 2007. He has always been available when we needed him the most. Humberto always has a smile on his face and is a pleasure to work with. He has the answers to many of our computing questions and needs. His creativity has helped us out with several unique challenges we have had over the years.
We started working with Humberto back in 2007 when we our network crashed. He had us up and running the next day with a new server. Our loss was very minimal and we were overwhelmed by the speed of his service. Considering that this was the first time we used him he was at our office almost immediately and treated us like we have long time customers and friends.
Expert Air
06/22/2012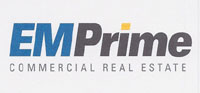 Cynthia Mogelvang
My name is Cynthia Mogelvang and I am a member of the real estate team at EM Prime Real Estate. My husband and I met Humberto Martin, with PC Makers Corp, 10 years ago. During the past four years, Humberto has become our sole computer technician.
PC Makers Corp has handled all of our computer needs with ease. Humberto is always readily available when our needs arise. At our small office, PC Makers Corp suggested and installed a server. Humberto assisted us in our transition to a completely wireless office. Anytime we have a question, Humberto answers our calls/emails with speed.
Another convenience offered by PC Makers Corp, is off-site computer maintenance. Whenever I need assistance, wherever I am located, I call Humberto and he remotely accesses my laptop. Humberto fixes my issues so that I can quickly return to my work.
As a growing real estate firm, we look forward to working with PC Makers Corp for many years to come. We are certain of Humberto's ability to handle all of our future business needs.
Lic. Real Estate Sales Associate
June 27, 2012
Jeffry Stuek
I have had the pleasure of knowing Humberto Martin since 2005. He has handled all of our IT needs and has exceeded all of our expectations.
Humberto is one of the most trusted individuals I have ever met. I would certainly recommend him to any company in need of computer service. He has always treated our company with the most respect.
Community Imperial Insurance Inc
June 27, 2012
Jeffry Stuek
Humberto:
I can't thank you enough for all the excellent service you have provided my company over the past 7 years.
Your honesty and integrity are unsurpassed. Without you knowledge I don't know what we would have done.
Thanks again and best of luck in the Future
Community Imperial Insurance Inc
June 27, 2012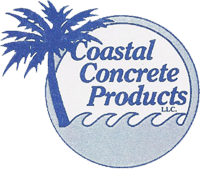 Charlotte Walking
Coastal Concrete Products has been affiliated with PC Makers, Inc., since 2005.
Humberto Martin, President of PC Makers, Inc. provides great customer service and is dedicated to his customers. Any time he is called for any computer issue, he answers all questions, takes proactive measure to prevent future problems.
Coastal Concrete Products is vey happy being a client of PC Makers, Inc.
Office Manager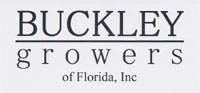 Joyce Noya
Buckley Growers of Florida, Inc has fostered a successful business relationship with PC Makers Corp since 2005.
PC Makers Corp under the leadership of Humberto Martin, converted the computer system from the previous owners to Buckley Growers. The system was updated with a server and a business network was established that supported up to 10 computers. When Buckley Growers relocated from Naples to Ft. Myers, PC Makers was by their side before, during, and after the move to insure the computers were not damaged, all new wiring installed, and back in operation within a matter of days so the company had a minimum of business down time. When Buckley Growers opened a satellite store back in Naples, again PC Makers was there to help establish a VPN network connection between the satellite store and the main office.
PC Makers Corp continues to provide IT service to Buckley Growers of Florida, Inc in regardls to all computer needs whether it is to provide new computers, virus protection, installing programs or printers, or the everyday computer maintenance. PC Makers Corp is just a phone call away for any computer service Buckley Growers needs and they respond quickly to help resolve any issue eliminating lengthy computer down time at any of our locations.
Administrative Assistant
January 27, 2012
Any or all of your IT needs or business IT needs, we will be happy to discusss and plan